Many free and useful AWS official Dev and User guides!
---
Many official and free Amazon Web Services User and Developer Guides are available at Amazon.com kindle store at https://www.amazon.com/kindle-dbs/entity/author/B007R6MVQ6
Super easy to get it and start reading with 1-click: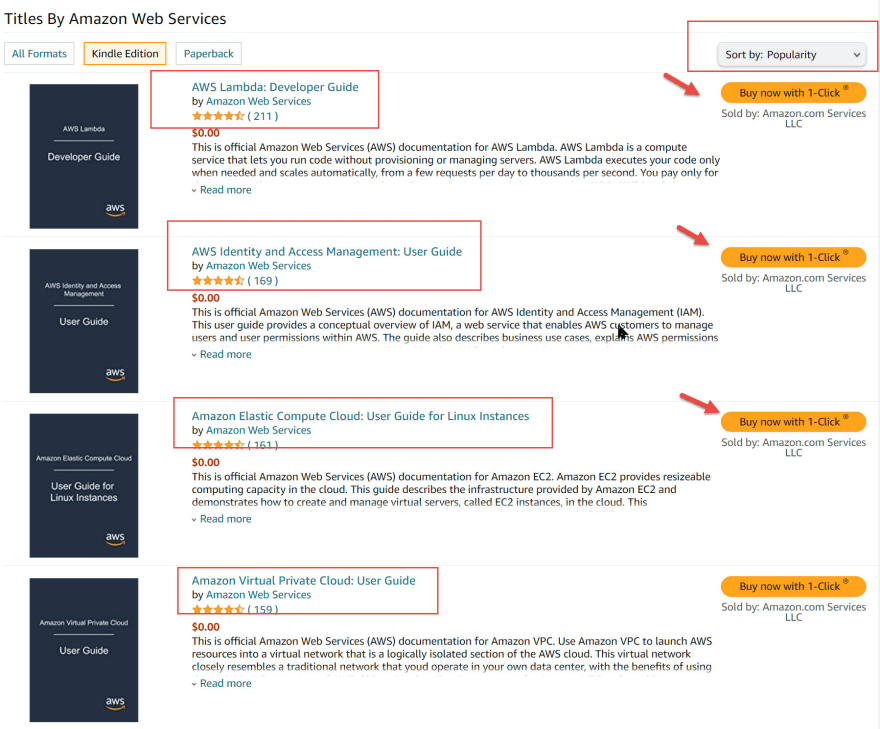 My Kindle library is now filled with all these good and useful references. I can find and search them easily.
e.g. I need to install Cilium CNI in EKS, then just search it in Kindle EKS ebook and find it with the link to https://docs.cilium.io/en/v1.7/gettingstarted/k8s-install-eks/
(Above CNI latest version is v1.9, so hope AWS writers can update the guides more often!)
Source: DEV Community